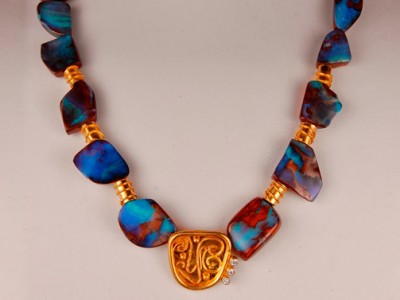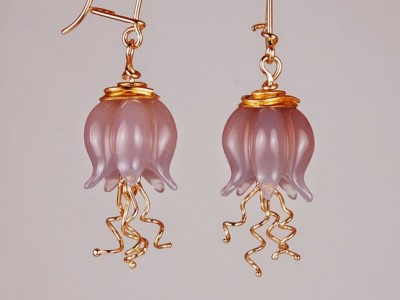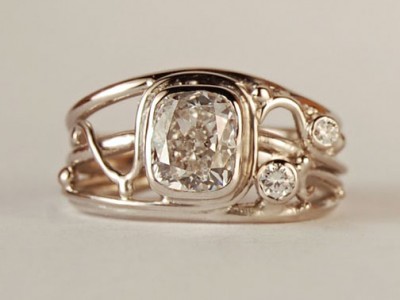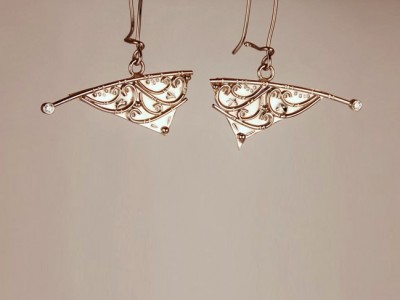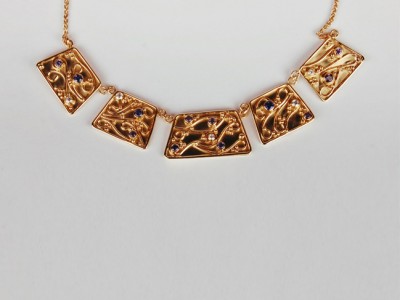 Daniel R. Spirer has designed and hand-crafted jewelry on Massachusetts Avenue, Cambridge, MA for 40 years. Currently everything sold in his shop is personally made by Daniel.  Working in high karat golds (18k and 22k) and platinum he creates unique designs that utilize the finest colored stones and diamonds available.
Daniel R. Spirer Jewelers offers a unique line of products that reflect Daniel's fascination with celestial objects, floral and organic design, and the work of artisans from ancient cultures. Daniel creates unusual engagement rings, wedding bands, earrings, pendants, bracelets, and pins that showcase his great love for fancy-colored sapphires  (purple, pink, teal, orange), boulder opals, South Sea pearls, diamonds, tourmalines, garnets, druzy quartz and other unusually cut stones.
For over 40 years Daniel has been doing custom design work for clients, taking their ideas from concept to the finished piece. Using either customers' gemstones or new stones from his personal collection, the final creation represents the customer's vision executed with craftsmanship that can only come from the hands of an experienced and creative jeweler.
Please see our services page for details on other services offered by Daniel R. Spirer Jewelers.
Read full blog post: 40 Years on the Same Block
Member of: